Gen:Thrive provides practical technology tools and data to help us share information, discover opportunities for collaboration, and expand the impact of programs focused on environmental literacy, climate justice, healthy school buildings, outdoor learning, green workforce development and more. Explore our gallery of visualization tools, maps, and educational resources to help you advance environmental literacy, equity and climate resilience in your communities and classrooms.
Explore community needs including health, equity and climate risks
Discover opportunities for strategic collaborations
Learn how your K—12 offerings relate to other programs
Access a comprehensive directory of K—12 environmental resources
Strengthen place-based learning and climate resilience with classroom tools
Understand the types of programs offered in your region and gaps in environmental education services
Examine connections between K—12 schools, climate, equity, and health
Identify trends and gaps of program offerings in your region
Explore local and state policies and resources for K—12 climate action
Discover community needs and explore the intersection of K-12 schools, equity, climate risks, pollutants, health, green jobs, policy and other data sets through our robust ArcGIS maps and network analysis tools.
Service Provider Database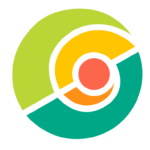 Interested in building a custom map, directory or educational materials for your organization or community?